Frequently Asked Questions
Find out the difference in dental implant costs between Mexico and the USA, and how much you can save by having your procedure done in our dental clinic.
How to get dental implants in Mexico?
Getting implants in Mexico is very easy, just visit our dental tourism guide and follow the steps, we pick you up at the Cancun International Airport and provide you with a star at our beachfront condo in Playa del Carmen, or get in touch with us if you need more information.
Are dental implants cheaper in Mexico?
The main reason for traveling to Mexico for dental implants is reduced costs. Mexico dental implants can cost thousands of dollars less than at home, including travel and accommodations. 
How much are dental implants in Mexico?
The average cost of a dental implant in the US is $3,600. In Mexico, the average price is $1,600.
You can save up to 65% on your dental procedure.
This is why many people are choosing Mexico as their choice destination for taking care of their dental health.
Why are dental implants cheaper in Mexico?
Dental work in Mexico is comparatively low-priced compared to the United States.
The cost of living, labor wages, education and real estate are all lower in Mexico than in the U.S. and the exchange rate is favorable for Americans
Is it safe to get dental implants in Mexico?
All our dentists are also highly-qualified and are part of the American Dentist Association. They have performed hundreds of dental implant procedures with success and for much less than the cost of having them done in the United States.
We have the best dentists in the area working with us and we created a dental clinic fully equipped with high-end technology, the same you'd find in most premier dental clinics in the United States.
How long will be my stay at Playa del Carmen to complete my treatment?
It will depend on the type of treatment you need, but in general, we require a 7 to 10 days stay, so we can make sure you are comfortable and ready to go back home smiling again confidently.
Which information you need to give me a treatment plan / cost?
Every single patient is unique and we need to know your current condition so we can offer you a personalized treatment plan, we will need to have the most recent X-rays you have as well a set of pictures of your mouth, but don't worry, we will guide you step by step.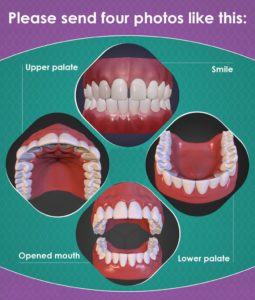 I already have the X-rays and pictures; how can I send them to you?
Please send us an email to info@dentraveller.com attaching the images, we will get back to you with a proposal treatment plan as soon as possible.